Cali Coast Electric
Electrical installations can be difficult and also very dangerous. Electrical hazards are often not seen by the untrained eye, all the more reason to call a licensed professional. Free panel inspections are included with every service call to ensure everything is up to current code and operating safely.
Cali Coast Electric takes a unique approach to the Electrical Construction Industry. We strive to meet our clients' individual needs, completing each job with professional workmanship, pride in work, and cleanliness. We make sure to cover all floors and furniture before doing any work that creates dust or debris. All the work we perform reflects the most current NEC code requirements, and each job is followed up with a call to confirm our customers are 100% pleased with the work.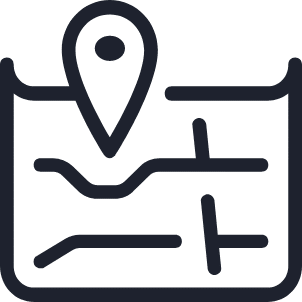 Locally Owned & Operated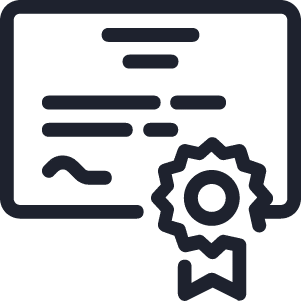 Certified Professionals
Free Estimates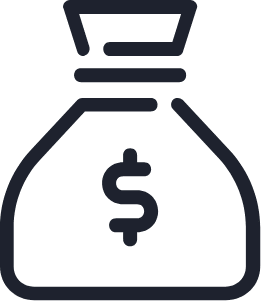 Parts & Labor Guaranteed
Residential Electrical Services
NO ELECTRICAL SERVICE IS TOO BIG OR TOO SMALL!
Cali Coast Electric
We will treat your home as if it was our own, and perform the work to the highest standards to keep your electrical systems safe and efficient. Every service call includes a free panel inspection to ensure everything is up to code and operating safely. We are your affordable local electrician. With each job, our main goals are cleanliness, professionalism, and honesty. Call us today to get your next electrical project started!
New Construction & Remodels

Security System Installation

Wire & Install Ceiling Fans

Flat Screen TV Wall w/ Concealed Wiring

Home Generator Installation

Lighting Design, Installation & Maintenance

Outdoor & Landscape Lighting

Home Theater Installation

Switches & Outlets

& much more!
Commercial Electrical Services
DO YOU NEED HELP WITH YOUR COMMERCIAL ELECTRICAL SERVICES?
The electrical components of your business are important to your safety and the safety of your employees and your customers. Our licensed, experienced professionals will come to your business, assess your needs, and ensure your electrical systems are safe and up to code. We will also perform a free panel inspection with every service.
Cali Coast Electric provides exceptional services for all your commercial electrical needs. Our experts can help give you the peace of mind knowing that your electrical concerns are taken care of in a professional, dependable, and safety-first manner. We pride ourselves in ensuring 100% satisfaction from our customers and their businesses. Call us today to get started!
Interior & Exterior Lighting

New Construction Buildings & Remodels

Security System Installation

Service & Repair

Outdoor & Landscape Lighting

Smoke Detector Installation

LED Recessed Lighting

& much more
Electric Vehicle Services
DID YOU RECENTLY PURCHASE AN ELECTRIC OR HYBRID VEHICLE?
All electric vehicles come with the standard plug-in with 120 volt charging capabilities. But sooner or later, you will want to upgrade to a 240 volt circuit that can charge up to four times faster from the convenience of your own home.
The professionals at Cali Coast Electric can be trusted to help provide the best products and recommendations for all electric vehicle charging needs. Let us help bring you the electrical reliability, safety, and convenience you deserve. Call us to get your vehicle charging today!
Charging Station Products

Replacement Electrical Parts

Dependable Recommendations
Electrical Panel Services
PANEL UPGRADES, INSTALLS & REPLACEMENTS
Most homeowners don't ever think about the electrical panel unless they need to flip a breaker. But the panel plays a vital roll in ensuring the electricity is running smoothly and safely throughout your entire home.
Electrical panels can last anywhere from 25–40 under normal load conditions. However, the majority of panels are not designed for modern electricity usage, and need to be replaced before then. One of the main reasons a panel needs to be replaced is they don't have the capacity to handle modern home appliances and equipment. Panels that need to be replaced don't have room to add more breakers, or they simply cannot handle the load. Call us today to get started!
Reasons you may need a panel upgrade or replacement
Excessive Heat at Panel Enclosure

Flickering Lights

240 Volt Circuits Not Working

Breakers Tripping for Seemingly No Reason

No Room to Add New Breakers

Fuse Box Instead of Circuit Breaker Box

A Smell of Burning

New Appliances

Original Panel on Home that is 25–40 Years Old

Burn Marks at Outlets
Outdoor & Indoor Security
Home Theater Installation
Smart Doorbell Installation
Bought my house 12 years ago. Built in 1989. Cody, and Cali Coast Electric have absolutely beautified my house. I couldn't be more grateful, and happy with the level of service, and quality of work they did. I highly recommend them for any homes built prior to 2000, or anyone looking for high end upgrades at an affordable price.
Richard T.
Cody did an amazing job installing an antique saloon chandelier in my parents dinning room. He was on time and worked meticulously to make sure it was installed correctly. He is super friendly and affordable. I highly recommend him for any of your electrical work needs. Thanks again, Cody!
Jale K.
Cody did a fantastic job wiring and installing our garage lights and a hanging light in the house. The job was done very professionally and you can't even tell he modified anything! He was on time and very courteous. He left the house clean too! I will defInitely have him back for future projects! Thank you Cody!
Candi M.
Cody did an amazing job installing my 50 amp sub panel. His price was very good . He did a great jobs from quote to finish product, he was always on time and communicated all aspects of the job. I will be happy to use him again if I need any electrical needs.
Beau C.
I had Cody come out to put a sub-panel along with a 240 outlet for an electric vehicle. Not only did he communicate well, he did excellent work at a very fair price. He showed up early and ensured that everything was to our liking when completed. I highly recommend Cali Coast Electric for any of your electric needs. Thanks Cody!
Adam B.